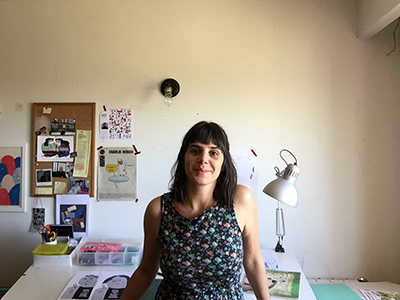 I spent a lot of time of my childhood drawing and making up stories. I remember that I used to pick up some papers, fold them in half, staple and then create a series of mini-fanzines. The only rule was that it should be all about the same theme.
My interest in illustration came a little later when I was in Bratislava in Erasmus Program, due the quantity of cheap picture books I bought there, the free time I had to experiment new techniques and of course, due the hilarious stories that happened while I was there. This was what led me to start illustrating.
I work as a freelance illustrator and graphic designer and occasionally I give workshops about drawing, illustration or animation.