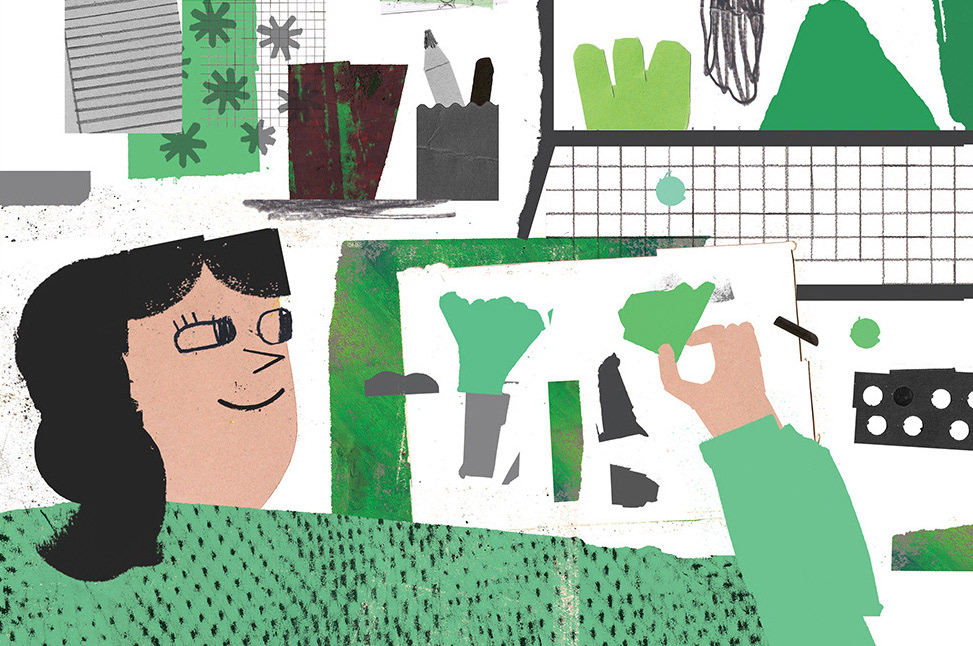 Hi! I´m an illustrator and graphic designer from Porto, Portugal. 
I spent a lot of time of my childhood drawing and making up stories. I remember that I used to pick up some papers, fold them in half, staple and then create a series of mini-fanzines. The only rule was that it should be all about the same theme.


My Interest in illustration came a little later when I was in Bratislava in Erasmus Program, due the amount of exhibitions I saw, the picture books I bought there and, of course, the free time I had to experiment new techniques. I usually work with cut outs, oil pastel and charcoal and then combine them in adobe photoshop. My illustration style is essentially a mixture between manual and digital, expressive and fun. Animals, people and sometimes a mix of both are my favourite things to draw. Since I am a mother, I noticed that animals have been a constant in my compositions. Certainly because I am surrounded by them, in books, games, patterns, cuddly toys... it is a true animal fever!
I also write stories and I have a special interest in picture books and activity books. In 2014 my "Activity book for massaging imagination" was the winner of 2nd edition of Art Books Wanted International Award by Edition Lidu.
> maildacatarinagomes@gmail.com <